HOW DO YOU WANT TO
STAND OUT?
Do you want to be bigger, faster, stronger, and quicker than your opponents? Earn that college scholarship or starting position? Break records at your next combine? Shatter your own personal records? Come back from an injury stronger than you started? Your goals are our priority!
Build The Base For Your Future
Using the fundamentals of sport, we will maximize your relationship with the ground leading to efficiency and stamina. Next level, full-body power creates a more aggressive and competitive athlete that will, in turn, minimize risk of injury from highly liable movements.
Mentorship
This Mentorship is designed to give you the high-level tools only seen at the pro level and challenges your mindset so you make sustainable changes.
Speed Impact
The Speed Impact self-paced Exercise Library Courses: Putting Purpose and Education Behind How You Train Get Faster and Prevent Injury with Speed Impact
Training hours without purpose and reason is costing you precious playing time and putting you at a greater risk of injury. With science-backed programs, individualized plans, and deep analysis into your movement errors and areas of opportunity, we help you achieve your goals at a faster rate while developing a plan of action to not only keep you there but also continue improving beyond your time with us.
Stop wasting training hours running yourself into a wall, and experience true speed gains.
What We Do
Stark Strong Performance works with athletes and coaches 2:1 to set and exceed goals around speed development and injury prevention.

The Speed Enhancement Mentorship is designed to take the high level tools only seen at the pro level and then not only bring them to middle and high school athletes, but also to challenge each athlete's perspective and mindset so they are making lifestyle changes sustainable beyond their time with Stark Strong Performance.

Built on education and purpose behind movement, this 12-week mentorship has helped athletes decrease their 40 yd dash time by .5 seconds, receive scholarships from their dream school, and earn a starting spot on the team two levels higher than before.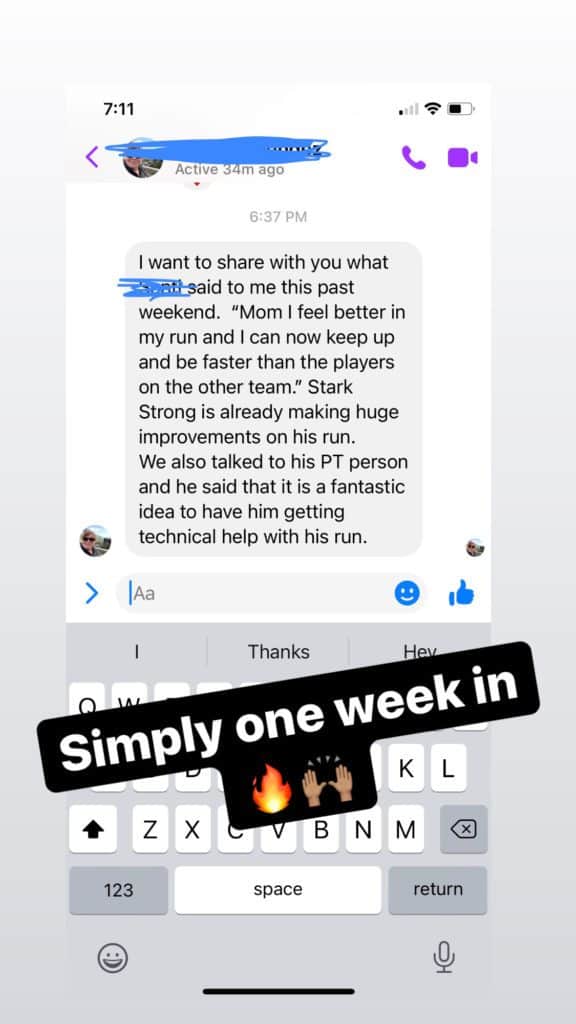 Join our Facebook Group for FREE trainings and the latest updates!
To provide dedicated athletes quality speed development and injury prevention training; ultimately to systemize a method built on education and purpose that will reap the highest results and translate beyond our athlete's time with us.
Stark Strong Performance Purpose